Massimo Dutti UK | Prices | How To Buy | Price Comparison | Guide
Massimo Dutti is a popular Spanish fashion brand known for its sophisticated styling and high-quality materials. For British shoppers, Massimo Dutti UK provides an excellent selection of the brand's chic clothing, shoes and accessories.
This article will explore what Massimo Dutti sells in the UK, pricing, store locations, and how to shop online.
What Does Massimo Dutti UK Sell?
Massimo Dutti UK retail stores and website offer stylish selections for both women and men. Some of the categories shoppers can browse include:
Women's clothing: dresses, blouses, jackets, coats, jeans, trousers, skirts, sweaters, blazers etc.
Men's clothing: suits, casual jackets, trousers, jeans, shirts, polos, sweaters, tee shirts, blazers etc.
Shoes: heels, boots, sandals, loafers, sneakers, oxfords etc. for women and men.
Bags: totes, shoulder bags, satchels, briefcases, clutches.
Accessories: scarves, jewelry, belts, socks, wallets.
The collections offer both formal business-casual pieces along with more relaxed weekend wardrobe staples. The aesthetic balances classic elegance with contemporary European styling.
Massimo Dutti UK Prices
Massimo Dutti is considered a premium-priced brand. Their clothing, shoes, and accessories cost more than fast fashion retailers but less than luxury designers. Some example UK prices include:
Dresses: £190 to £2000
Blazers: £150 to £500
Jeans: £80 to £200
Shoes: £150 to £350
Bags: £250 to £500
There are often sales throughout the year both online and in-store with discounts around 30% to 50% off original prices. Signing up for email alerts will notify shoppers of current promotions.
Massimo Dutti UK Prices Compared to Other Countries
Massimo Dutti pricing is fairly consistent across their global stores. However, UK customers may see minor differences compared to other markets:
The US tends to have lower standard pricing than the UK on most items.
Asia-Pacific regions have comparable pricing to the UK on non-sale items.
Pricing across EU countries like Spain, France and Italy is very similar to the UK.
UK sales can offer steeper discounts compared to other regions.
Keep in mind exchange rates also impact cross-country pricing variations. Overall, UK customers pay typical Massimo Dutti prices globally.
| Product | Price (UK) | Size | Price (Spain) |
| --- | --- | --- | --- |
| COMFORT FIT WOOL BLEND JACKET WITH ZIP | £169.00 | XS, S, M, L | 149,00 € |
| SHORT CURLY MOUTON COAT WITH LOBSTER CLASPS | £899.00 | S, M, L | 799,00 € |
| SHORT MOUTON COAT WITH HOOD | £1,199.00 | S, M, L | 999,00 € |
| MOUTON LEATHER AVIATOR JACKET | £899.00 | S, M, L | 799,00 € |
| CROPPED JACKET WITH SNAP-BUTTONS AND POCKETS | £199.00 | XS, S, M, L | 169,00 € |
| WOOL BLEND COMFORT DOUBLE-BREASTED COAT | £249.00 | XS, S, M, L | 199,00 € |
| KNIT BOMBER JACKET WITH SNAP-BUTTONS | £119.00 | XS, S, M, L | 79,95 € |
| RELAXED WOOL BLEND ROBE COAT WITH BELT | £249.00 | XS, S, M, L | 199,00 € |
| SHORT TWILL BOMBER JACKET WITH SNAP BUTTONS | £169.00 | S, M, L | 149,00 € |
| SHORT WOOL BLEND COAT WITH POCKETS | £199.00 | XS, S, M, L | 169,00 € |
| SHORT NAUTICAL PEA COAT | £169.00 | XS, S, M, L | 149,00 € |
| WOOL BLEND ROBE COAT WITH HIDDEN BELT | £299.00 | XS, S, M, L | 249,00 € |
Services Offered By Massimo Dutti UK
PERSONAL TAILORING
"PERSONAL TAILORING" by Massimo Dutti is an exclusive tailoring and shirt-making service that combines traditional rigour with a renewed spirit to create unique pieces. This service is available in the following store in London:
LONDON, UNITED KINGDOM
PORT REGENT
156, Regent Street – London,
W1B4HT
Tel: 44 20 78511280
The "PERSONAL TAILORING" collection includes a variety of items such as wool blend suits, slim fit shirts, silk ties, and cotton scarves. The focus is on the use of exclusive fabrics, exquisite cuts, original accessories and the utmost care for details. You can find more about their collection on their website.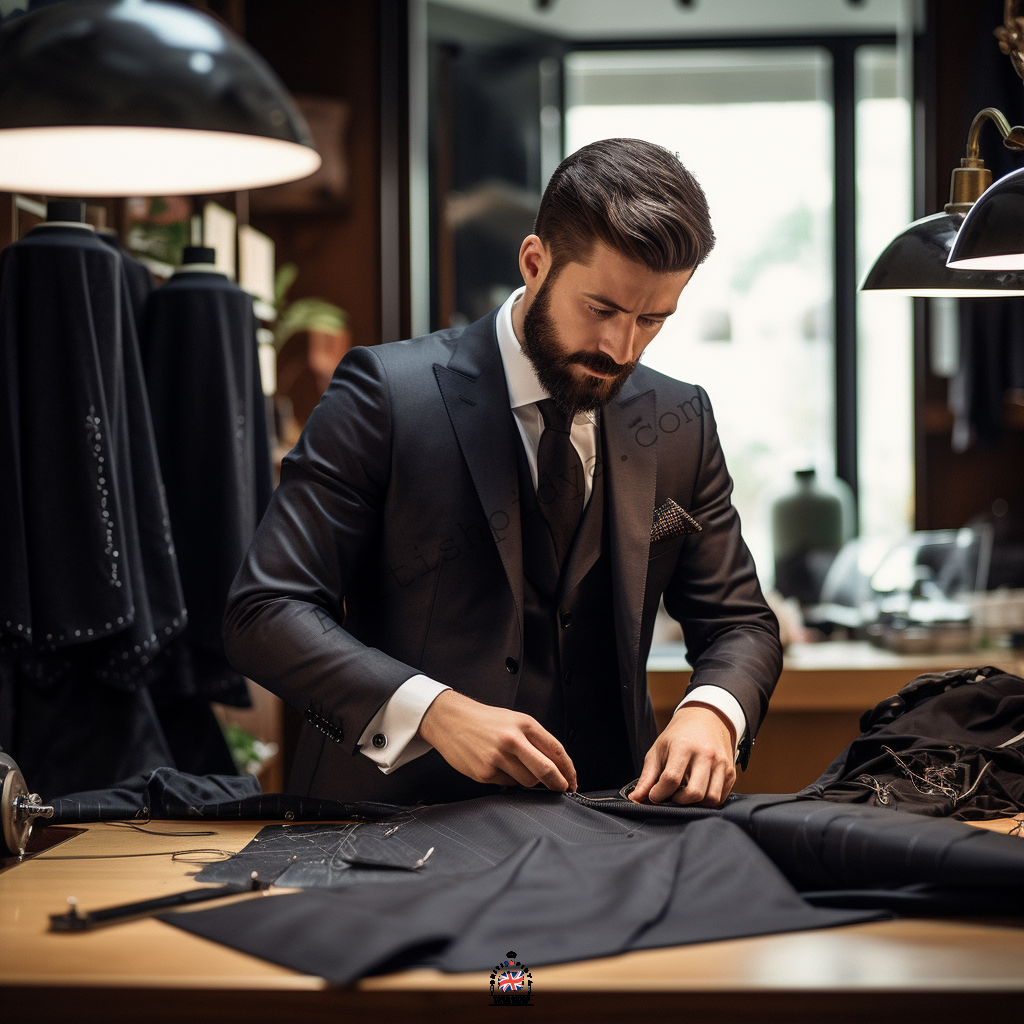 How To Buy Massimo Dutti UK gift card
You can buy a Massimo Dutti UK gift card in a few ways:
Massimo Dutti's official website: You can purchase a gift card directly from the Massimo Dutti's official website.
Giftly: You can buy a Massimo Dutti gift card on Giftly, where you can send up to $1,000 with the suggestion to spend it at Massimo Dutti.
PromoPro: PromoPro offers Massimo Dutti gift vouchers and coupons.
Massimo Dutti Stores in the UK
Massimo Dutti operates over 35 brick-and-mortar stores across the UK. Major retail locations include:
Flagship store on Regent Street, London
Westfield London, White City
Bluewater, Kent
Trafford Centre, Manchester
Buchanan Street, Glasgow
Bullring, Birmingham
They strategically open stores in top shopping areas and malls nationwide. Use the store locator on their website to find your closest retail location.
How to Buy from Massimo Dutti UK Online
The easiest way for UK customers to buy Massimo Dutti is through their British website, massimodutti.com/gb/. The site offers:
The complete product range for women, men, kids
New arrivals and bestselling items
Sale section with discounted prices
Free standard shipping and returns
Student discounts
Simply browse or search for items, add them to your cart, and enter shipping/billing details at checkout. Payment can be made by all major credit cards. Purchases can also be picked up in-store. For convenience shopping at Massimo Dutti UK from home, the website is the best option.
Massimo Dutti UK Sale
Massimo Dutti UK has sales at various times throughout the year.
Massimo Dutti's official website: They have a new collection for Fall/Winter. They also have a women's sale section where you can find a variety of items, including dresses, shirts, trousers, and more.
Black Friday: Massimo Dutti participates in Black Friday sales, which you can find on Zalando.
Seasonal Sales: According to FindSales UK, Massimo Dutti has up to 60% off during their Winter Sale.
Clearance Sales: LoveSales.com mentions that Massimo Dutti has New Years Day sales, Good Friday sales, Easter Monday sales, and Early May Bank Holiday sales.
How to work with Massimo Dutti UK?
There are several ways to explore career opportunities with Massimo Dutti in the UK:
Massimo Dutti's official website: You can check out the careers page on the Massimo Dutti's official website. They often list open positions and provide information about what it's like to work at Massimo Dutti.
Inditex Careers: As Massimo Dutti is part of the Inditex Group, you can also check out the Inditex Careers page. They provide information about various brands under the Inditex Group, including Massimo Dutti.
Job portals: Websites like Indeed often list job openings at Massimo Dutti. You can search for "Massimo Dutti" to find relevant job postings.