Public Transportation in Cambridge Buses, Taxis, Rail system and more 2023
Public transportation in Cambridge is an essential part of daily life in the city. Since it makes it possible for residents to move around the city and connect it to other cities.
Cambridge, despite its size, has a lot to offer either locals and tourists. It is a flourishing metropolis that is still expanding and has a stellar reputation for innovation, science, and knowledge-based enterprises.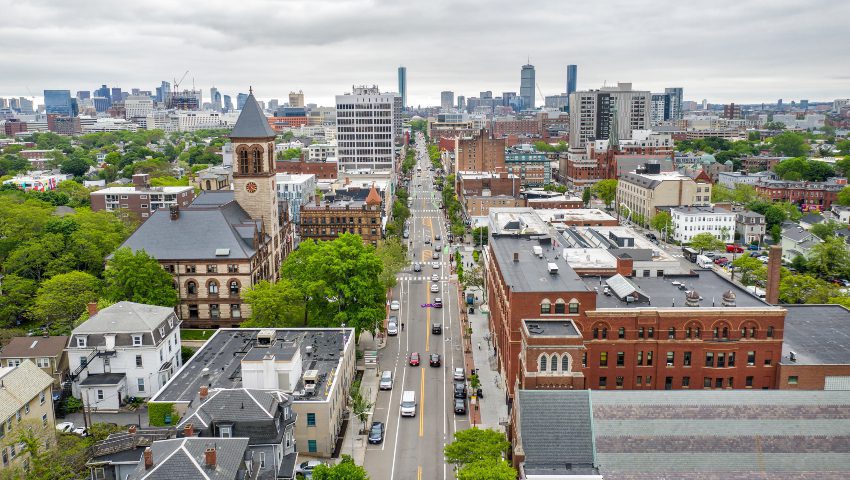 About Cambridge city
One of the oldest and most prominent universities in the world is located in Cambridge, a historic city. There is much more to this city than academia and research, even if a large portion of daily life is focused on Cambridge University and its 31 different colleges.
The city contains amazing museums with impressive collections of relics, fossils, and antiquities that will take you back a billion years in time.
Then there are vast parks, numerous famous libraries, and historic structures that showcase exquisite British architecture.
The River Cam is a great place to spend the day punting or having a picnic. Visit the Cambridge University Botanic Garden on a bright afternoon, be enchanted by the sunset at Castle Hill, or watch cows graze in verdant meadows.
If you're hungry, indulge in Trumpington Street's renowned Chelsea Buns or stuff your face with delectable meat and vegetable delicacies.
No matter what time of year you visit, whether you're in Cambridge for business or pleasure, Cambridge has everything you need to make your trip unforgettable.
Buses in Cambridge
A bus is a practical means of transportation in Cambridge because it is affordable and regularly available. Numerous bus services that stop mostly in the city centre run throughout the day in the city.
There are various bus services available in Cambridge, including routes connecting five Park and Ride locations. But Stagecoach, one of the biggest bus companies in the UK, operates the majority of the buses in Cambridge.
Cambridge Guided Busway
Using a bus to go around Cambridge is a quick and wise choice thanks to the Cambridgeshire Guided Busway, sometimes known as "The Busway," an innovative transportation link operated by the Cambridgeshire County Council.
This busway track, the longest in the world at sixteen miles, enables buses to go quickly along a defunct railway line on specialized trackways designed for their purpose.
It's important to know that Whippet and Stagecoach are the two bus companies that operate guided buses while browsing for routes or purchasing tickets.
Although there are important interchanges at the railway station and at Addenbrooke's Hospital, the majority of buses travel to and from the bus terminal, which is situated on Drummer Street in the centre of the city.
For details on busway park and ride locations, routes, schedules, and fees, visit the Guided Busway website.
How to buy bus tickets in Cambridge?
The driver of the majority of buses usually sells tickets to passengers. For its services, each operator offers single-use, return-only, and multi-use tickets.
You can purchase a Dayrider ticket for unlimited Stagecoach bus travel for one day or a Megarider ticket for unlimited Citi bus travel for seven days.
The Multibus ticket is another option to explore. It enables you to ride on services provided by several county operators without having to pay separate fares each time you switch buses. Only the bus driver can sell you this ticket, which costs about $43 for a seven-day Multibus pass and $10 for day passes.
Cambridge bus free tickets
For free bus transportation within the city, you must apply for it at least four weeks before you need it. On weekends and after 9:30 a.m., anyone with a concessionary bus pass can ride for free.
The cost of taking the UNI 4 bus is greatly reduced for University staff and students who have a University card. These buses usually travel the city every 20 minutes.
Taxis in Cambridge
Taxis are Another mode of Public transportation in Cambridge. Taxis in Cambridge are easily available for hire at any given time of the day.
Golden Triangle Taxi is the local taxi service company in Cambridge. Call (519) 740-2222 to get a taxi.
Taxi fares in Cambridge are determined by several factors, including the length of the journey and the distance traveled.
Rail system in Cambridge
Nowadays, Cambridge has two train stations. , Cambridge Railway Station's platform was erected in 1845 to accommodate two full-length trains with the third-longest platform in the nation.
The Chesterton neighborhood's Cambridge North train station, which opened in May 2017, is adjacent to Cambridge Science Park. Greater Anglia manages both stations.
Cambridge railway station is the main station for the city of Cambridge in the East of England. Located on Station Road, a mile or two southeast of the city centre.
It is a Grade 2 listed building with a lengthy, classical façade. Additionally, there are ticket machines, lifts, and ramps provided for easy train access, and it is completely accessible to individuals with mobility requirements.
The Cambridge train station has excellent connections. It has connections for taxis, bicycles, buses, and foot traffic. It now has the largest bicycle parking facility in the UK, with enough for 3,000 bikes.
Additionally, Cambridge Railway Station connects travelers to King's Cross and Liverpool Street, two London stations.
Trains run between these stations every ten to fifteen minutes from four in the morning until midnight, taking 50 minutes to one and a half hours. Additionally, there are trains to Birmingham, Norwich, and Ipswich.
The Chesterton suburb's Cambridge North railway station is close to Cambridge Science Park. It has trains that travel north to Ely and Norwich and south to London via the main Cambridge station.
Public transportation in Liverpool is an essential part of daily life since it makes it possible for residents to move around the city and connect it to other cities.
An extensive public transportation system with significant road, rail, and ferry networks is available in Liverpool, which is located in North West England.
Public transportation in Leeds is an essential part of daily life since it makes it possible for residents to move around the city and connect it to other cities.
Since there are substantial road, bus, and rail networks in Leeds, the city offers a wide range of public transportation alternatives. The city is well connected to the rest of the nation by both rail and road.